Raindrops beat a steady sound —     Tat. Tat. Tap. Pitter, pat, POUND!
Follow the beginning, middle, and end of thunderstorm with children and their dog who find comfort in a cozy home filled with fun and love. With lyrical text and vibrant illustration, Storm Song captures the essence of a rainy day from that first whisk of a wet leaf to the final spit of a single raindrop.

"Brief, rhyming, onomatopoeic verse tells the story of three small children who observe a thunderstorm from the second story of their country home. Digitally rendered cartoon illustrations depict characters smartly attired in fashionable, casual clothing. Very young children will enjoy the wordplay!" ~ School Library Journal
"At the center of Storm Song is a human family—the first page shows three sibling heads looking out a window as t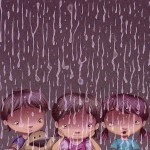 he leaves whirl and the sky darkens in their backyard. The storm gets louder and scarier, but when the lights go out, Mom sings a reassuring song and everyone snuggles on the sofa until the clouds clear and all is quiet again. This one makes a great read aloud—with all of the satisfying storm noises:  'Boom. Boom. Bang! Rumble, rap, ROAR!'" ~ Parent's Express
"Storm Song captures the excitement of rain, thunder and lightning, but offers reassurance to children who may be afraid of storms." ~ Montgomery News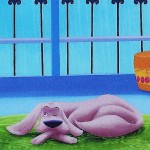 Need a personalized bookplate? Please contact me!
To order your copy, go to:
Storm Song
By Nancy Viau
Illustrated By Gynux
Two Lions and Scholastic
ISBN-13:  9781477816462 (hardcover and softcover)
ISBN-13:  9781477866467 (e-book)